When it's too hot to sweat over the stove or heat up the oven, head outdoors. With these grilled recipes, you can take advantage of the last few weeks of summer — and head into the long weekend with new ways to cook a classic dough. The best part? These light bites come together quickly and cook up in just a few minutes.
---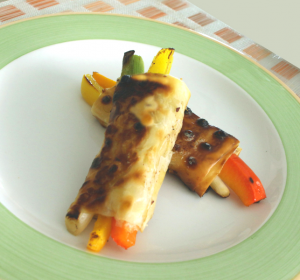 Grilled Vegetable Phyllo Wrap
You could set out hummus and veggies for a basic snack. Or you could make your dip go the extra mile. Wrap bell pepper and a schmear of hummus in phyllo, grill, and you've got yourself an easy, fast appetizer that packs a flavorful punch.
Grilled S'mores Turnovers
Few things scream summer quite like a s'more. But, between losing your marshmallow to the fire and getting your chocolate to evenly melt, they can be a pain to get just right. Take the guesswork out of the equation by wrapping your ingredients in phyllo and then tossing on the grill. You'll get the perfect mix of graham cracker, marshmallow and chocolate with every bite … no firepit required.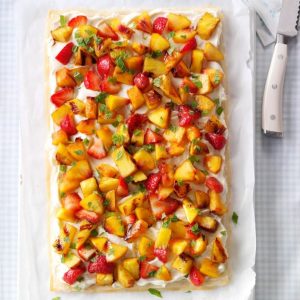 Grilled Fruit Phyllo Tart
For extra smoked flavor, take your fruit to the flame. This tart brings together a mouthwatering cream cheese spread, grilled fruit (peaches, plums or even pineapple all work well), and a snappy phyllo crust.
---
If you're planning a Labor Day cookout, these flaking delicious recipes will fit right in! Need more inspiration? Head to our Pinterest board for easy apps and light bites that will kick your party off on a high note.