The hottest (and sweetest) trend hitting your plate this year: all things swicy. It's a combination of sweet and spicy that awakens your senses and soothes your taste buds all in one bite. Everyone needs a little balance in their lives, and these flaky phyllo recipes deliver the perfect ratio of swice for any occasion.
---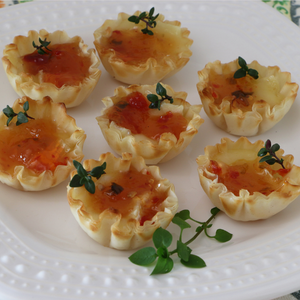 Ease your taste buds into the world of swice with a bite of creamy brie topped with red pepper jelly. The tangy topping brightens up the cheese while bringing subtle heat to this snack. If you want to experience a different kind of kick, make a swap for jalapeno jelly.
Step things up with an app that combines the citrus sweetness of marmalade and the peppery heat of jalapeno glazed chicken bites. Peppers too powerful? Garnish with a candied orange peel to level out the swice.
For a swicy lunch that's sure to wake you up, try this combo of caramelized peaches and chipotle chicken wrapped in a crispy layer of phyllo. Cool this dish down even more with a homemade avocado dip.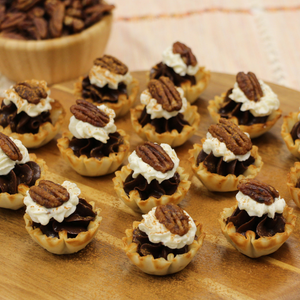 This dessert still brings the spice (and everything nice). Cinnamon chocolate filling and cayenne spiced pecans elevate this phyllo take on Mexican hot chocolate.
---
Discover more ways to complement the sweeter things in life with extra spice on our Instagram, Facebook or Pinterest. And let us know how you're adding swice to your menus this fall!