It's the most wonderful time of the year. A time when cheer is in the air, families and friends gather together, and calories don't count. Savory or sweet, we've got phyllo pies for every occasion you may encounter this holiday season.
---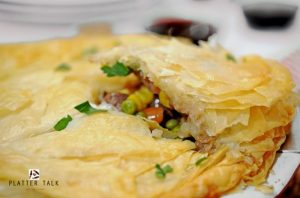 To Use Up Leftovers
If you've got leftover beef tenderloin, roasted vegetables, mashed potatoes or roast chicken from last night's holiday dinner, you've got the basis of tonight's pot pie. Use this leftover prime rib phyllo pot pie as your guide, subbing whatever you've got left in the fridge for the filling.
---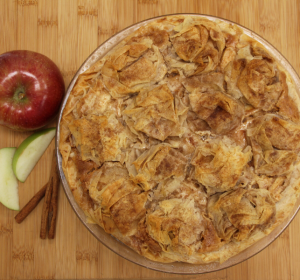 To Impress Your Mother-in-Law
If you want to wow your family (and score major points after dinner), make a pie that's *almost* too pretty to eat. Impress with the citrusy brightness of this orange pecan baklava number, or go for the Instagramable phyllo swirls that top our apple ruffle phyllo pie.
---
Two words: mini pies. For a one-handed bite that guests can easily munch on, we suggest using our phyllo shells to create small yet ultra-delicious desserts. Go for crowd-pleasing flavors like pumpkin pie with brown sugar cream, cherry pie, or vanilla bean apple pie bites.
---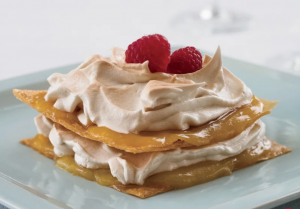 To Serve at a Holiday Brunch
Keep the holiday momentum going with a casual pot-luck brunch among friends. Capture the taste of an everything bagel in a single dish, Old rag pie, a combo of eggs, thyme, parm and sesame seeds. Don't let the name fool you … this pairing of rich custard and crispy phyllo is hard to beat. Then, serve up this deconstructed lemon meringue pie for dessert.
---
Want even more inspo for phyllo pies? Head to our Pinterest page for easy recipes you can whip up all season long. Now, get baking! These recipes are sure to make your taste buds jingle.