DOWNLOAD COOKBOOK NOW
You loved our first edition of Flavor and Flake, so we got right to work on creating our second. Bring fresh and delightful seasonal flavors to your kitchen with the spring/summer volume of Flavor & Flake, our free digital cookbook with recipes for snacks, breakfast, lunch and dinner. Filled to the brim with delicious and easy dishes, find new and exciting ways to incorporate the tastes of in-season produce, herbs & sweets with our flaky phyllo dough.
---
Whether you want to spend a weekend trying every recipe you can get your hands on or need something quick to whip together, you'll find the right dish in this collection. With the help of photographer and food stylist Doaa Elkady, these recipes are beautifully composed and taste terrific.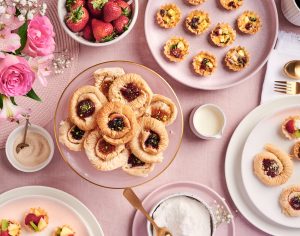 Looking forward to a weekend brunch? You'll love recipes like our phyllo shells filled with zucchini quiche mixed with the tart sweetness of sun-dried tomatoes.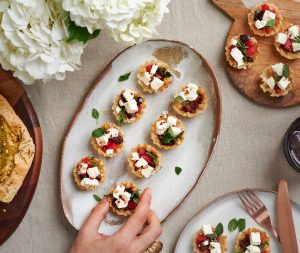 Or do you need a quick appetizer for a dinner party? Kalamata Feta Phyllo Shells are the perfect salty treat to dish out in seconds so you can spend more time enjoying company instead of cooking.
For dessert, you'll find goodies like our tangy Lime & Coconut Mini Tarts that will transport your tastebuds to the islands.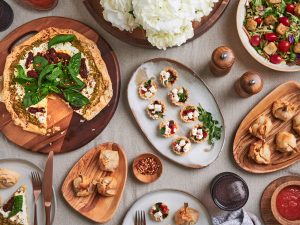 And if you have children roaming around your kitchen, there is plenty of kid-friendly food like phyllo-wrapped meatballs and customizable phyllo pizza.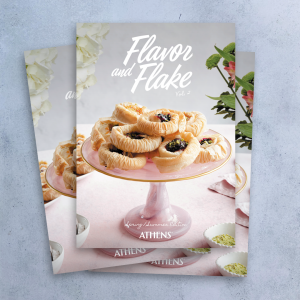 Download Flavor and Flake now! You'll get a treasure trove of simple and fun phyllo dishes that suit any time of the day and satisfy all of your cravings.
---
For little bites of everyday inspiration, give us a follow on Instagram, Pinterest and Facebook, and subscribe to our newsletter.