If your day-to-day has recently changed, we feel you. We're spending more time at home, more time in the kitchen, and more time doing dishes. It's enough to make anyone fall into a recipe rut. So, what's got us excited about cooking again? Adding a side of tasty beverages. Our cocktail and phyllo combos can transport you and your taste buds far from home. And when you just want to be refreshed, our alcohol-free mocktail ideas will help you stay hydrated. Let's dive in.
---
With a Spirited Kick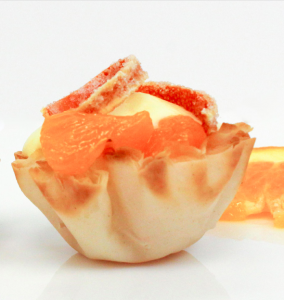 Mimosa Cream Phyllo Tarts & the Best Mimosas
Mandarin oranges, whipped cream and a splash of champagne come together to make these brunch snacks. Use the rest of the champagne to make a classic mimosa, or mix it up with these unique variations.
Phyllo Chicken Tostadas
& Tangeritas
We could eat Tex Mex all day, every day. Replacing a classic tortilla shell with a flaky phyllo base is an easy substitution you'll go back to again and again … just like these tangerine margaritas.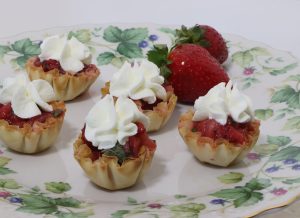 Strawberry Mojito Mambos & Hemingway Daquiris
This fruit-forward pairing will take you straight to Cuba. Strawberry, rum and mint lend a sweet yet herbal finish to these light-as-air desserts, while grapefruit and absinthe round out the smooth, tart flavors in this unusual daquiri.
---
All the Flavor, None of the Alcohol Content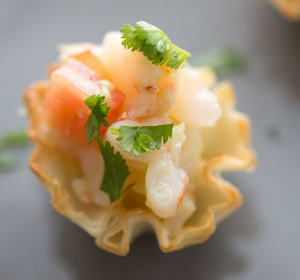 Shrimp Ceviche Bites & Cucumber Lemonade
Ceviche sounds fancy, but the reality is it's pretty easy — lightly cook shrimp, bathe in citrus juice, spoon into phyllo shells, and you're done! Compliment the shrimp's delicate flavor with a cucumber lemonade.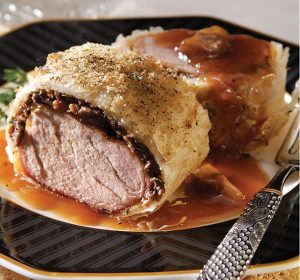 Phyllo Crusted Pork Tenderloin & Sparkling Apple Mocktail
Peas and carrots. Peanut butter and jelly. Pork and apples. Some things just go together. This sparkling apple cider and comfort food pork roll have us dreaming of cozy British pubs and long lunches with friends.
Watermelon Feta Phyllo Cups & Watermelon Fizzes
Double down on fresh watermelon while it's in season. We're serving it up two ways: blended into a spritzy drink, and cubed with feta, mint and a sprinkle of balsamic reduction.
---
For even more ideas with and without a cocktail, head to our Pinterest page. Not in the mood to mix up a batch of cocktails? We've got wine pairings too — all you have to do is uncork, pour and enjoy!