The sun is shining brighter, and the weather is warming up … which means it's time to eat all the green things. Whether you're looking for a fresh addition to your Easter menu, a way to use up what's in your crisper drawer, or a few new recipes to liven up your quarantine kitchen, we've got the lowdown.
---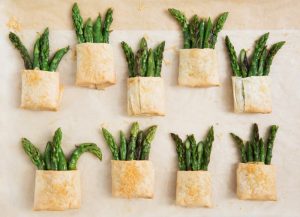 Asparagus Baskets: these cute lil' packets pair phyllo and blanched greens for a side that's pretty, crispy, and just the right amount of parm-y.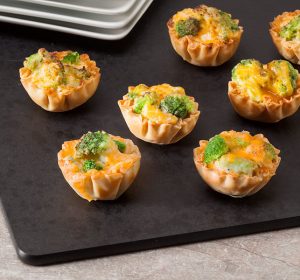 Broccoli & Cheddar Bites: give your tired casserole a crunchy twist with the addition of Athens shells. It's a whole new vehicle to get your daily cheese intake (that's a thing, right?)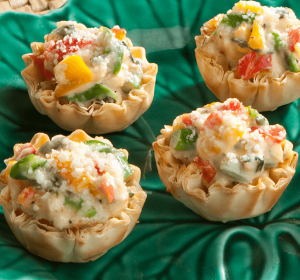 Vegetable Phyllo Tarts: a great base recipe that adapts to just about any vegetable you want to throw in, these tarts are particularly great with a combo of in-season asparagus and spring peas.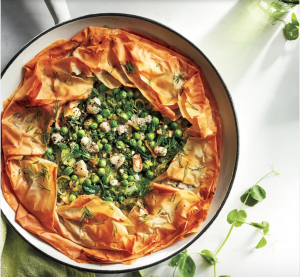 Skillet Spanako "pea" ta: We love a pun … and a pie. spring peas add an extra punch of fresh flavor here. Pair with a spiced lamb, and you've got the makings of a "I really cooked this?!" meal.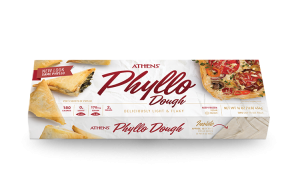 Savory Turnip Envelopes: if you've never eaten a turnip, you're missing out. FYI, it's like a radish and a potato had an earthy, low-carb baby. Paired with an arugula salad and a bit of roast chicken, these envelopes make for the ultimate bistro at-home dinner.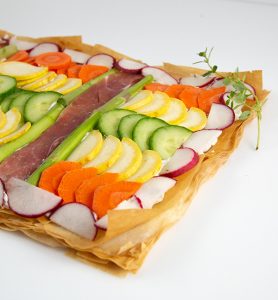 Spring Mosaic Tart: Unleash your inner food stylist by slicing, dicing and arranging your veggies into a colorful design. If you're looking to get your kids in the kitchen, this is a great recipe for little hands to help create.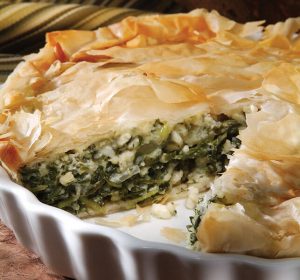 Baby Greens & Herbs Phyllo Pie: while you can technically find spinach, arugula and fresh herbs in the produce aisle all year long, they're at their peak in the spring. This easy pie will have even the most ardent salad haters asking for seconds.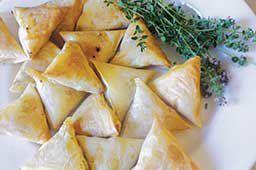 Leek, Apple & Cheese Turnovers: The leeks get caramelized, the apples get soft, and a blanket of cheese binds the whole thing together. What's not to like?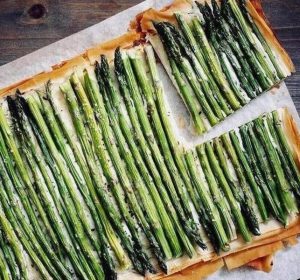 Herbed Ricotta & Asparagus Tart: "Isn't it a nice kind of kitchen magic when something exceptionally easy happens to be exceptionally beautiful?" asked recipe creator Posie Brien. And Posie, we have to agree.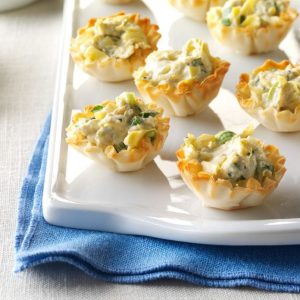 Artichoke Phyllo Cups: it's a little-known fact that artichokes are a spring vegetable … and that they don't have to come from a can. While this recipe uses the shortcut variety, it lends itself nicely to the fresh kind. Just boil, scrape out the fleshy insides, and then proceed with recipe directions.
---
It's a comfort to know that, even in times of uncertainty, nature continues to grow and bloom. Take advantage of all the season has to offer with these spring sides and check out our recipe library and Pinterest page for even more recipes.