The school year has officially begun. If you're packing school lunches and planning snacks, we've got you covered with easy recipes that are lunchbox ready. Learning from home? We've got a few ideas for that too.
---
At School
These recipes will keep their crunch from morning to lunch. They may be small, but they're sure to fill up your growing learner.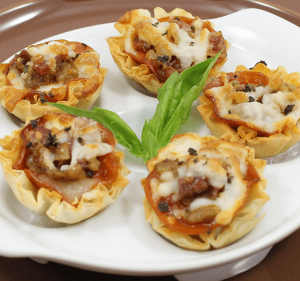 Meat Lovers Pizza Mini Shells: what's better than cold pizza? Cold pizza in a cute little cup. These pepperoni pizza shells bake up fast and will always hit the spot.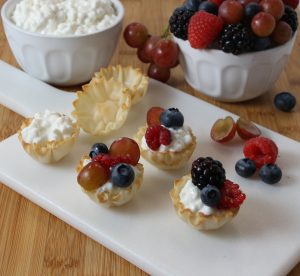 Lite Bites: A little assembly makes fruit salad more fun. A single serving container of cottage cheese, a baggie of fruit and a few shells are a sneaky, simple way to pack protein and nutrients into an anytime snack.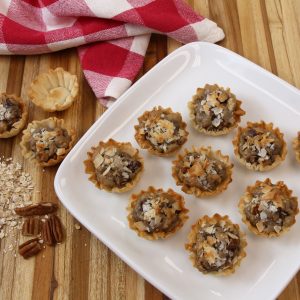 Cowboy Cookie Bites: Your student deserves a sweet reward for staying awake during their "sooo boring" third-period class. Surprise them with cookie bites that are part crunchy, party ooey gooey chocolate.
---
At Home
A delish phyllo treat that kids can warm up themselves? Coming right up.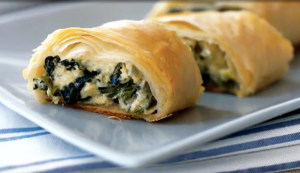 Make Ahead Spinach Phyllo Roll Ups: Growing minds need healthy greens. These freezer-friendly roll ups contain just enough cheese to convince the pickiest eaters that, yes, they do like spinach. Make ahead, then bake and serve.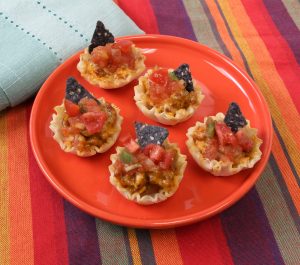 Sausage and Queso Shells: Make the sausage and queso mixture in the morning, and then refrigerate in an airtight container. It can be scooped into shells as needed for 3 – 4 days.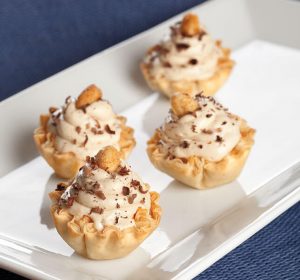 Mini Peanut Butter Phyllo Pies: Another freezer-friendly option, these pies are the perfect end to a long day of online learning.
---
Wherever you and yours are learning from this year, we wish you the best of luck! For even more tasty school lunch recipes and easy ideas that kids can make themselves, head to our full recipe library and our Pinterest page.