The Masters Tournament has arrived and with it, the Masters concession food! While you may have to watch from home this year, we've got you covered. Try these easy spins on some Masters classics using handy Phyllo Shells to keep you snacking through each of the 18 holes.
---
18 Recipes to Master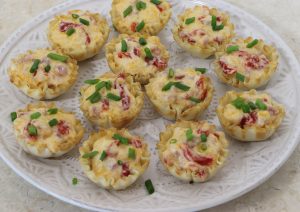 Hole 1 – Pimento Cheese & Ham Bites
Tee it up first with our take on the Masters most famous sandwich.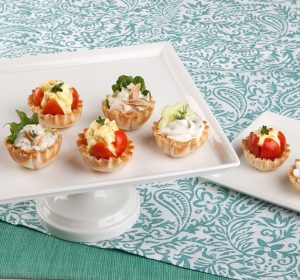 Hole 2 – Classic Shower Trio
Next up is a trio of fill-and-serve apps. Take your pick between creamy egg salad (just like you'd find in Augusta), chicken salad, or a cucumber & cream cheese filling.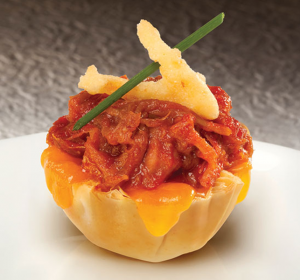 Hole 3 – Pulled Pork Phyllo Bites
Get that down-home taste of barbeque! These shells are filled to the brim with pulled pork, cheese, and fried onion.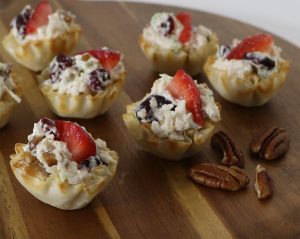 Hole 4 – Sweet Tangy Chicken Salad Cups
Creamy chicken salad with a tang of goat cheese melds with the sweetness of strawberries and cranberries. It's too good to miss.
Hole 5 – Turkey Club Light Phyllo Bites
Turkey breast, light Caesar salad dressing, tomatoes, and bacon come together to make up this hole-in-one snack.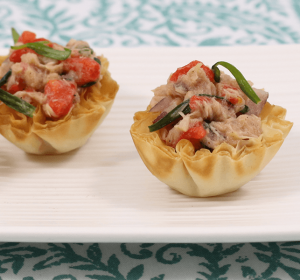 Hole 6 – Roasted Red Pepper Tuna Mini Shells
Take tuna salad to the next level. Mix roasted red peppers, balsamic vinegar, and some spice to make these light bites.
Hole 7 – Mini Phyllo Pecan Tarts
Looking for something sweet? These mini phyllo pecan tarts are quick and easy to put together … and even quicker to eat.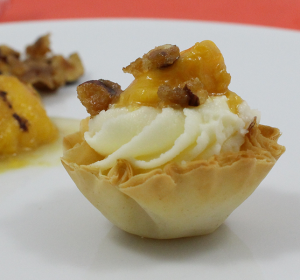 Hole 8 – Grilled Peach Phyllo Tart
Fresh Georgia peaches take this dessert to the next level.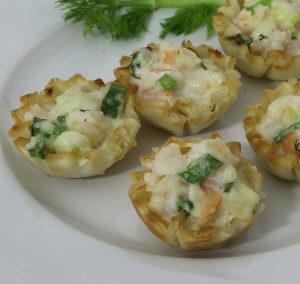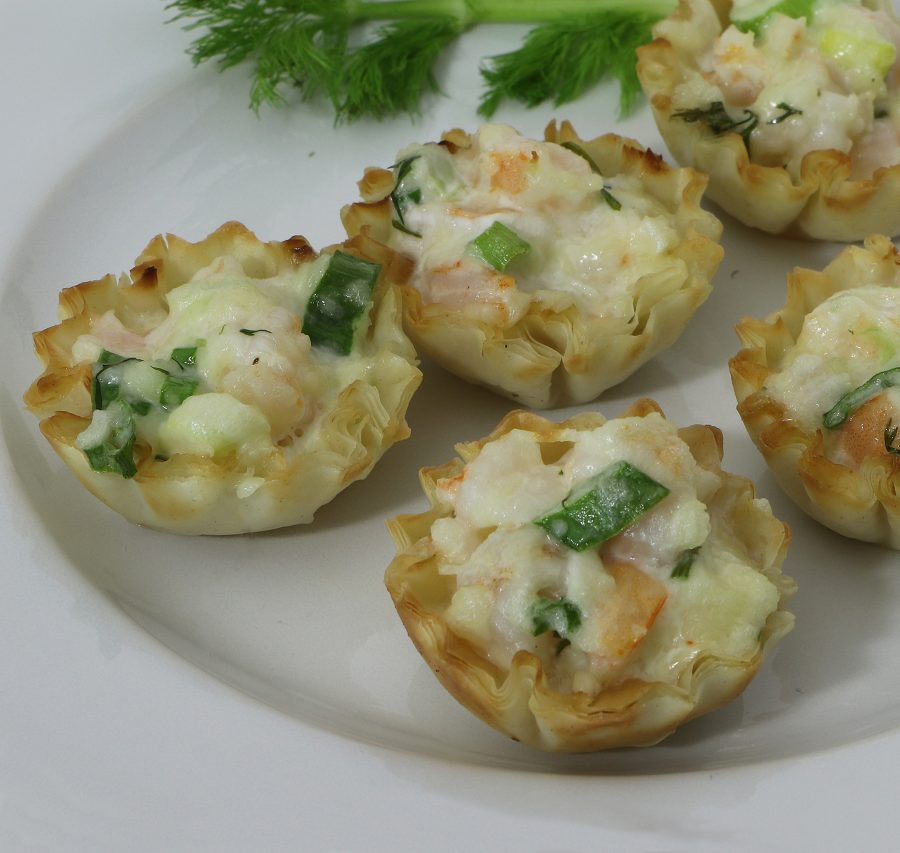 Hole 9 – Shrimp Salad Cups
These shrimp-filled morsels are easy to make and will bring you right back to the fairway greens in no time.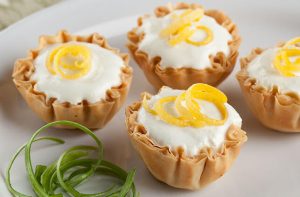 Hole 10 – Frozen Lemon Phyllo Clouds
It's no Arnold Palmer, but these sweet and sour clouds taste like you just drank a refreshing cup of lemonade.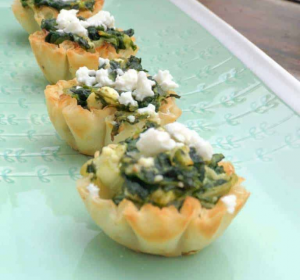 Hole 11 – Creamed Spinach and Feta Phyllo Cups
Get your greens in with this these no-bake and easy to make ahead spinach and feta cups.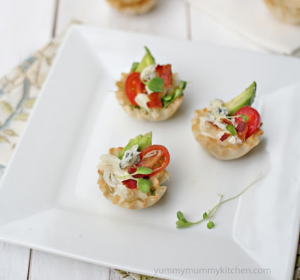 Hole 12 – Crab Cobb Salad Cups
What's better than a few croutons in your salad? A crunchy, flaky phyllo shell filled with fresh crab cobb salad and sprinkled with bacon and blue cheese.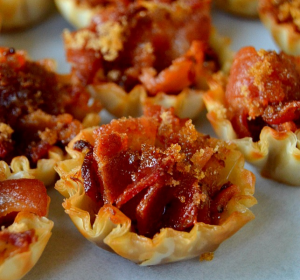 Hole 13 – Maple Caramel Bacon Bites
It's salty, sweet, and has just the right touch of crunch. Enjoy all the taste minus the sticky fingers.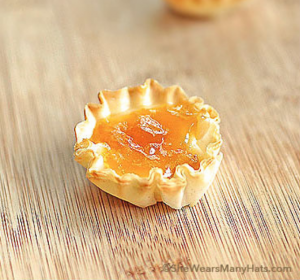 Hole 14 – Apricot Brie Tartlets
The complex, sweet-savory flavor of these tartlets will make you look like a pro, even if you can't break 80 on the course.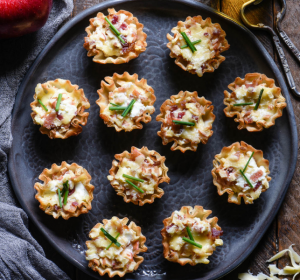 Hole 15 – Cheesy Apple & Bacon Phyllo Cup
Who needs a cheese board spread when you can have cheese, fruit, and meat in a crispy, flaky cup?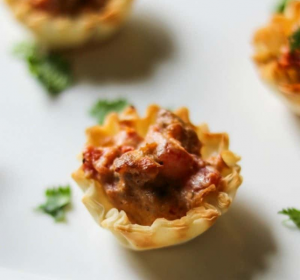 Hole 16 – Spicy Sausage Tarts
Melt some cream cheese, mix in sausage and tomatoes, and these spicy, flavor packed tarts come together in no time.
Hole 17 – Lime Shrimp Avocado Phyllo Bites
It's a birdie! Actually, no it's shrimp. Mixed with avocado and a touch of lime, the zesty flavor of these cups will get you pumped for the final hole.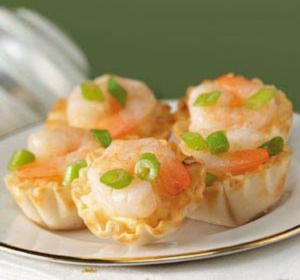 Hole 18 – Grits n Shrimp Tarts
Wrap up the back nine and the big win with an ultimate Southern classic, made miniature. Can't you picture the azaleas blooming while you bite into one of these beauties?
---
Let us know what you're munching on during the Masters! Reach out to us on Facebook or Instagram and tell us what you've been craving, or check out our Pinterest page for more recipe ideas.